---
EPOS expand vision 5 is all in one video collaboration bar for the medium room video conference. Combine the EXPAND Vision 5 all-in-one video bar with the EXPAND Control meeting room tablet for the best user experience. Enable outstanding audio performance and razor-sharp video for small and medium-sized meeting rooms. Control and schedule your meetings via the large touch display on the EXPAND Control. No laptop needed. Stay focused for longer while reducing listening fatigue thanks to unique EPOS BrainAdapt technology.

Enhanced Meeting Experience
Take video conferencing to a new level with the EXPAND Vision 5 Bundle for small and medium-sized meeting rooms. Experience an all-in-one video collaboration bar designed with unique algorithms and acoustics that help the brain orient and focus. Get closer to remote colleagues thanks to razor-sharp video and outstanding audio. Manage meetings with ease using the intuitive EXPAND Control meeting controller/room scheduler.
Key features
All-in-one solution
Certified solution
Simple setup
Easy maintenance
Intelligent camera solution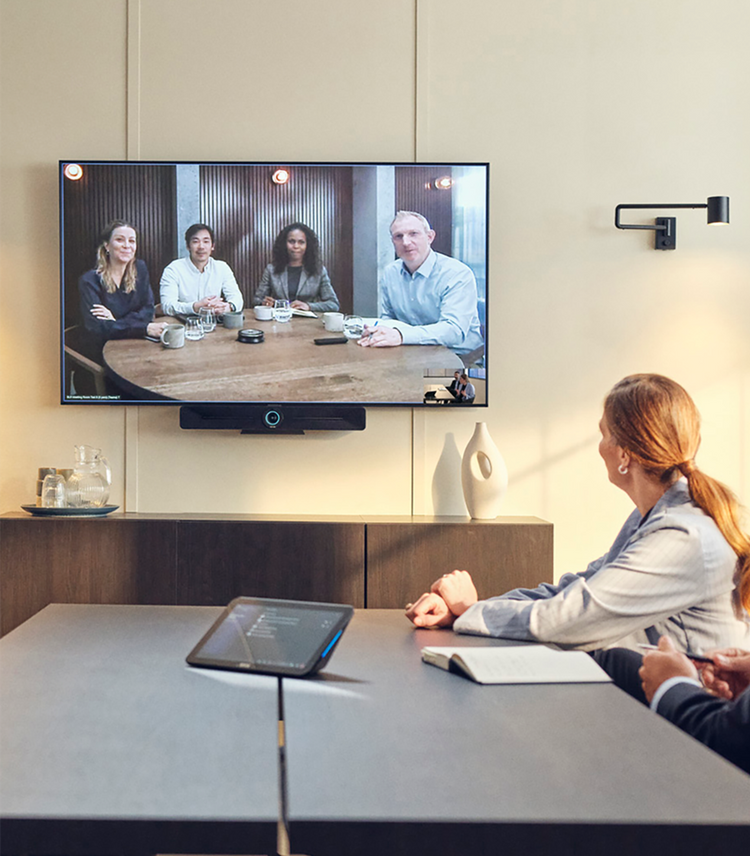 Trusted stamp of quality
Enjoy frictionless meetings with this solution certified for Microsoft Teams Rooms on Android™. Expect a no-compromise Teams experience for all participants, not only those in the room.
All-in-one solution
Get everything you need for your meeting room in one package. With this complete package, you are closer to your colleagues, regardless of their location.
Certified solution
Certified for meeting room solutions including Microsoft Teams Rooms on Android™. Certification in process for Zoom Rooms.
Intelligent camera solution
Wide angle 4K camera with Sony sensor and electromechanical pan/tilt for optimal room coverage. Intelligent picture framing dynamically adjusts to include all people in the room – powered by EPOS AI™

Extended Warranty –Service you can Trust
EPOS now offer two options for extending warranty – proving customers with total peace of mind for the life of the product. Extend the two-year standard warranty to increase the cover period to three or five years. This will guarantee the lifetime of your technology in meeting rooms helping to reduce the cost of ownership and calculate return on investment for your organization.
Contact Sales representative for more information.
Contact us